Day 8: Isabela Island
Isabela Island is the largest island of the Galápagos with an area of 4,586 square kilometres and length of 100 kilometres, almost four times larger than Santa Cruz, the second largest of the archipelago. At approximately 1 million years old, the island was formed by the merger of 6 shield volcanoes – Alcedo, Cerro Azul, Darwin, Ecuador, Sierra Negra, and Wolf. It is cool to see how the union of the lava flows of the volcanoes have formed Isabela island!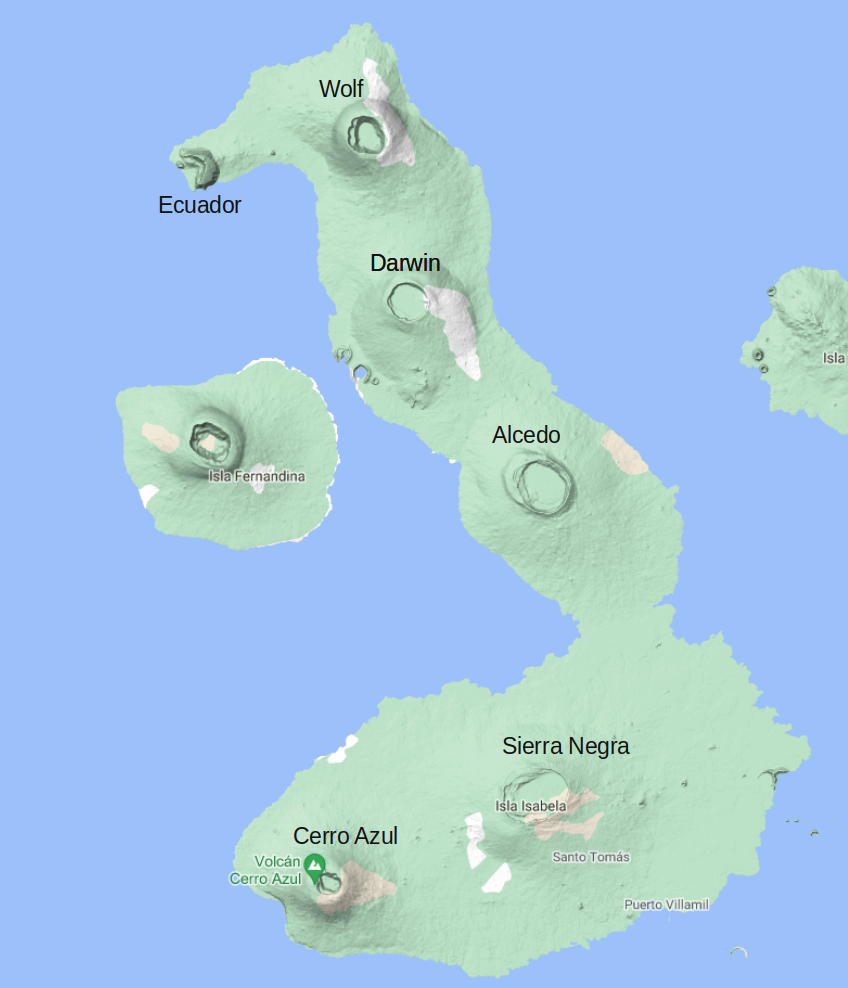 All of these volcanoes except Ecuador are still active, making it one of the most volcanically active places on earth. Sierra Negra erupted as recently as 2005 and we saw part of the lava flow from that eruption on our hike. Despite being the largest island, only ~1700 people live on Isabela. This is because of the forbidding terrain and that most of the island is closed off for any human visitation. Out of the 6 volcanoes, the only one that is allowed to be hiked is Sierra Negra, and hiking it is a popular Galapagos activity. The hike is about 16 Km round trip and takes about 5 hours.
We got up at 6:30AM, got a quick breakfast and were picked up by a funny looking truck with rows of wooden benches in the back to carry lots of passengers.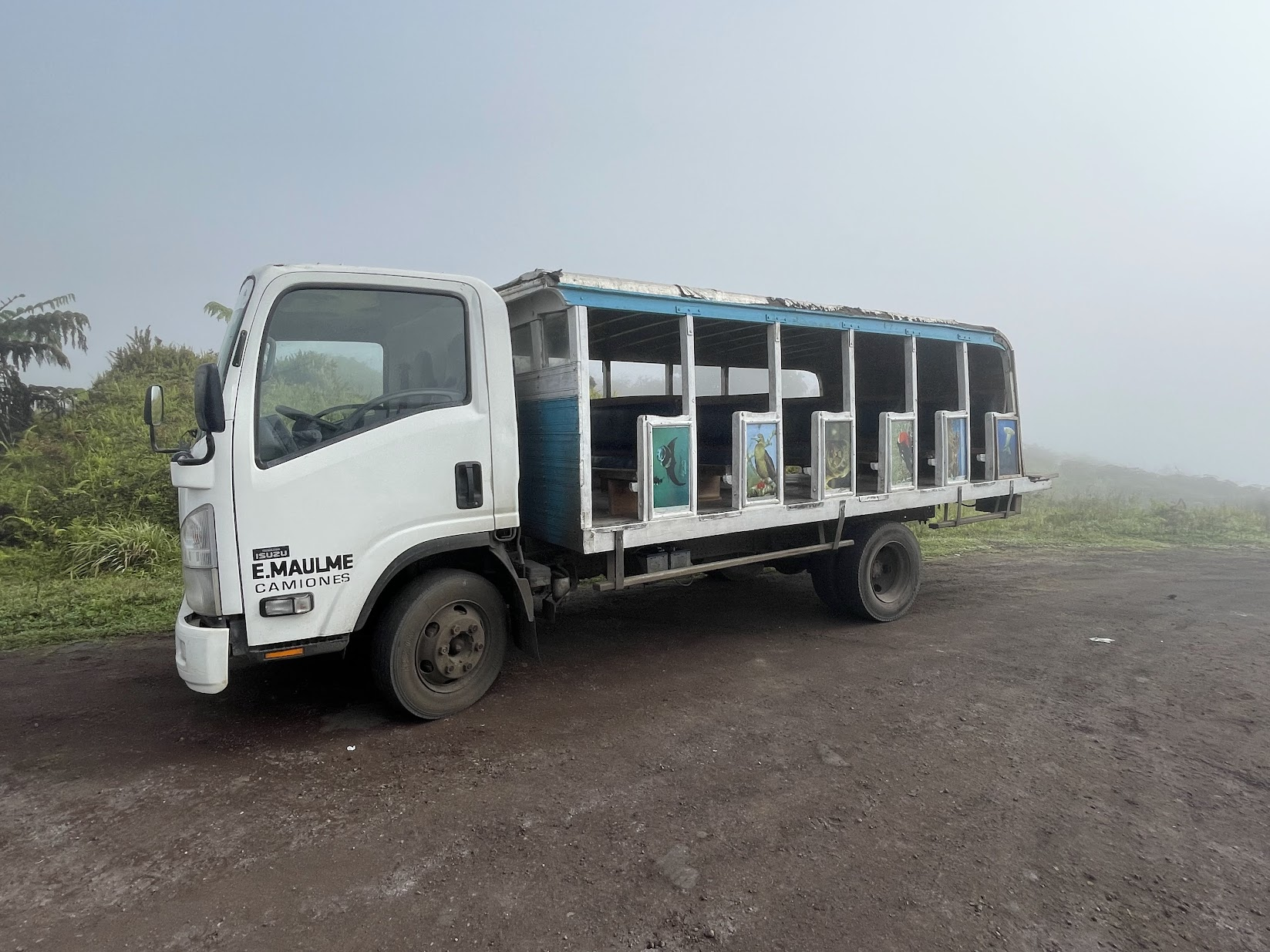 It took about 40 min to drive to the base of the Sierra Negra mountain. There were about 30 people in our group, which was split into two, one led by a Spanish speaking naturalist and the other by an English speaking naturalist. All hikes in Isabela must be led by a naturalist. We started the hike surrounded by a cloud with poor visibility. After walking up towards the Sierra Negra caldera for about 3 km, we broke through the cloud and started getting glimpses of the caldera. We walked along the rim of the caldera for another 2 km or so, passing by some great lookout points for viewing the lava-filled caldera. The trail was surrounded by Guava trees, which are foreign to Isabela. The Guava trees must really like the conditions because they have taken over the native plant population. According to our guide, efforts are underway to cut down at least some of the guava trees to give the native plant population a fighting chance.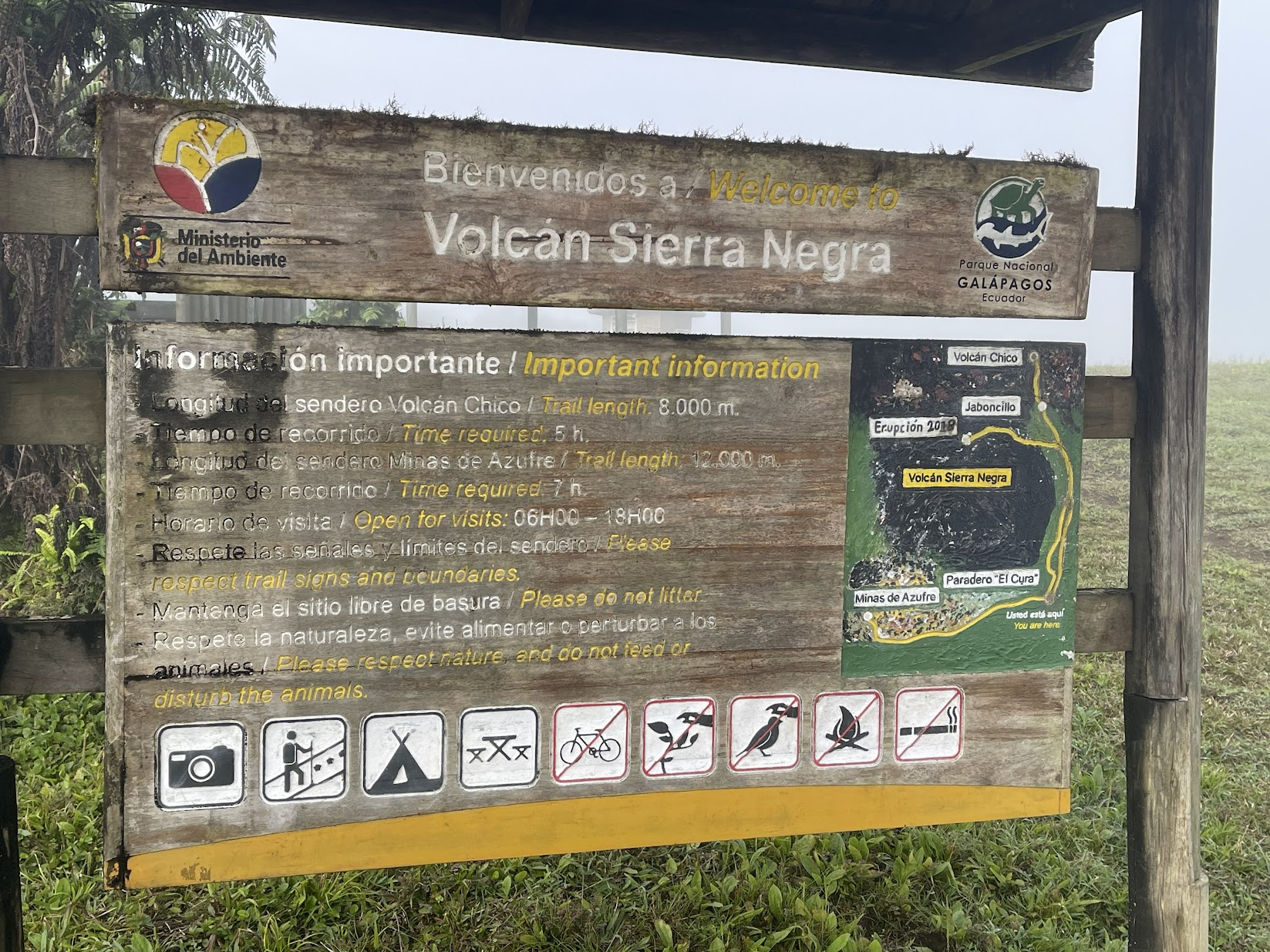 After walking along the rim of the caldera for a kilometre or so, we branched off and followed a trail heading North that led up to lava flows from a recent eruption of Sierra Negra. Along the way we saw several examples of aa and pahoehoe lava flows and passed by several fumaroles and lava tubes. Even in this highly inhospitable landscape, life was starting to take hold. We saw several cactus plants standing tall on the lava plains.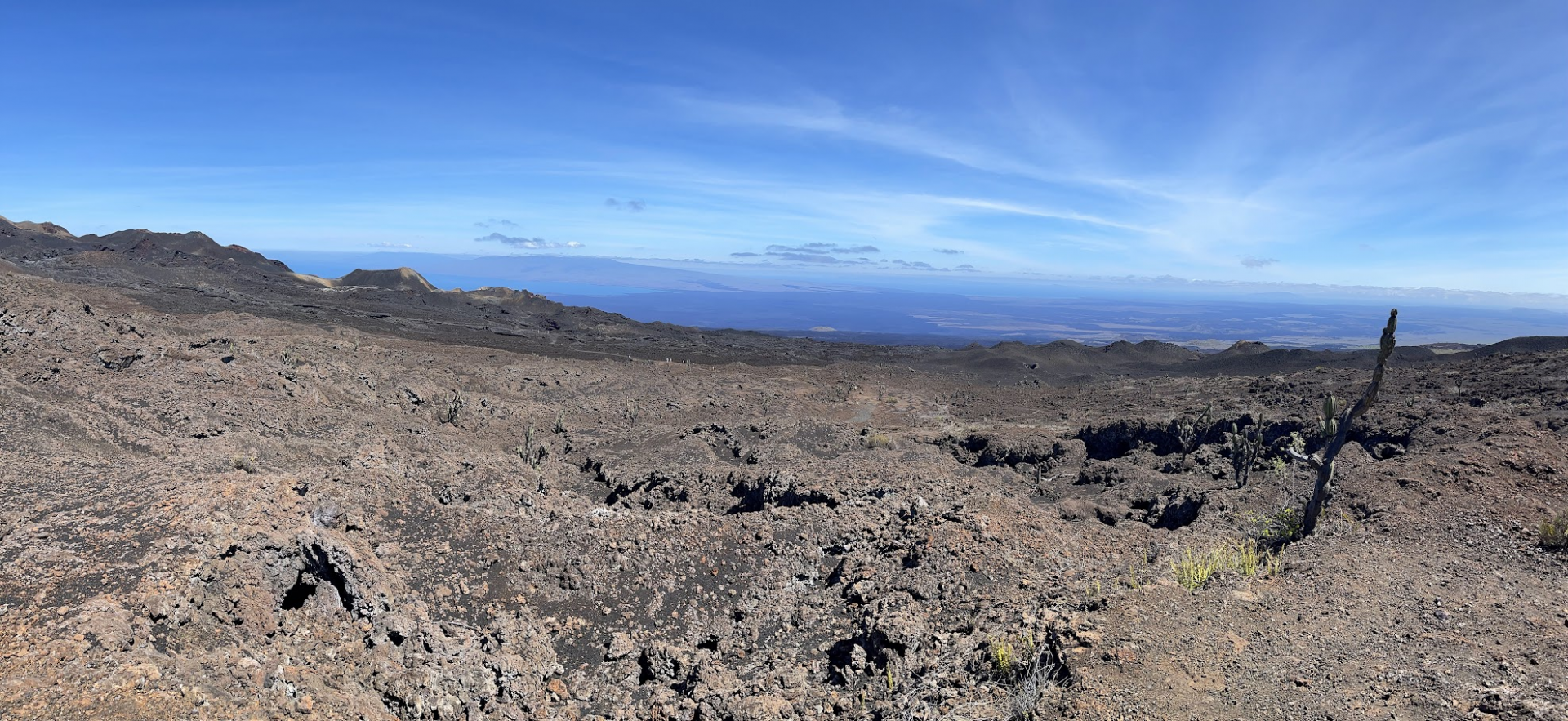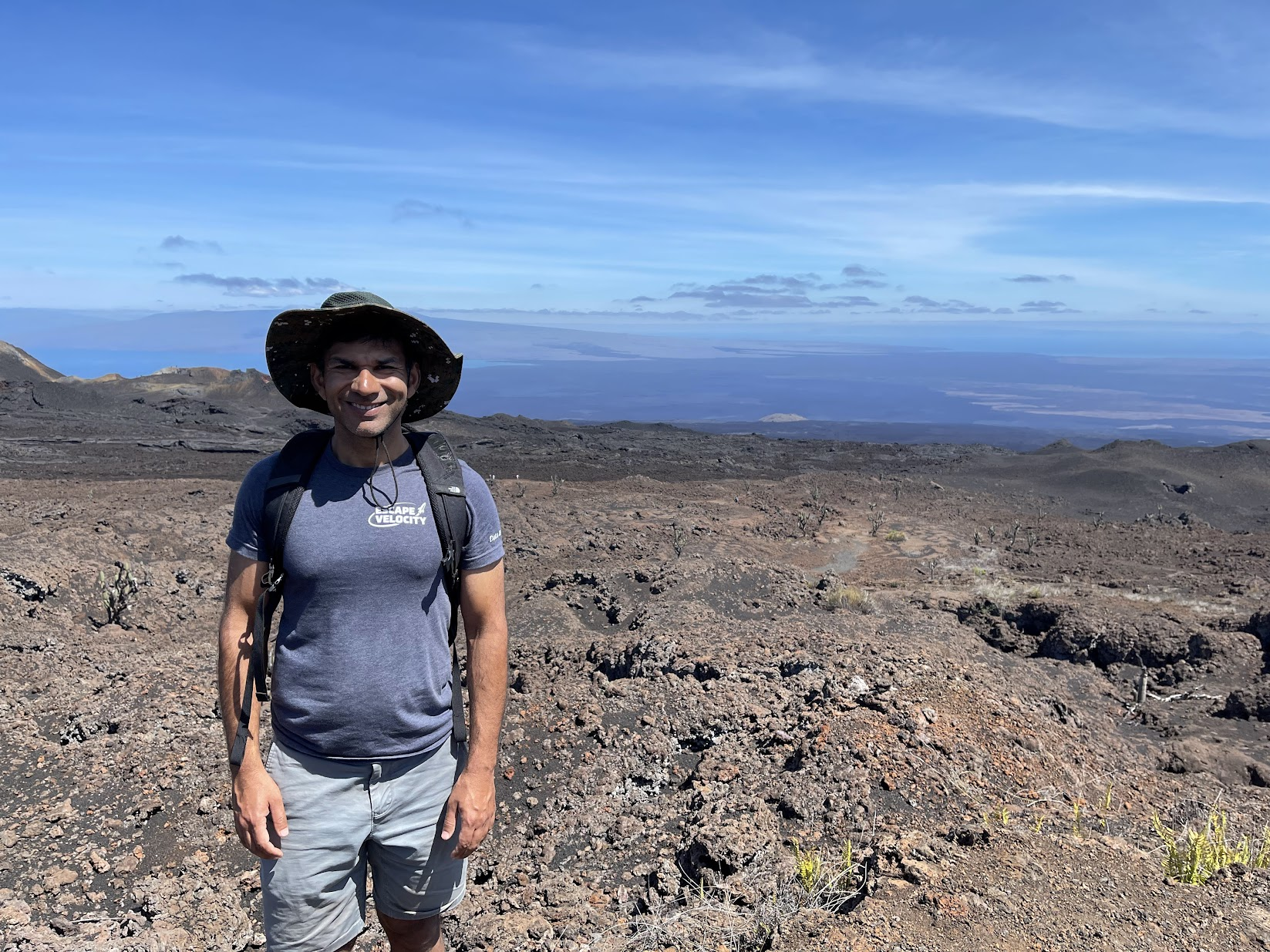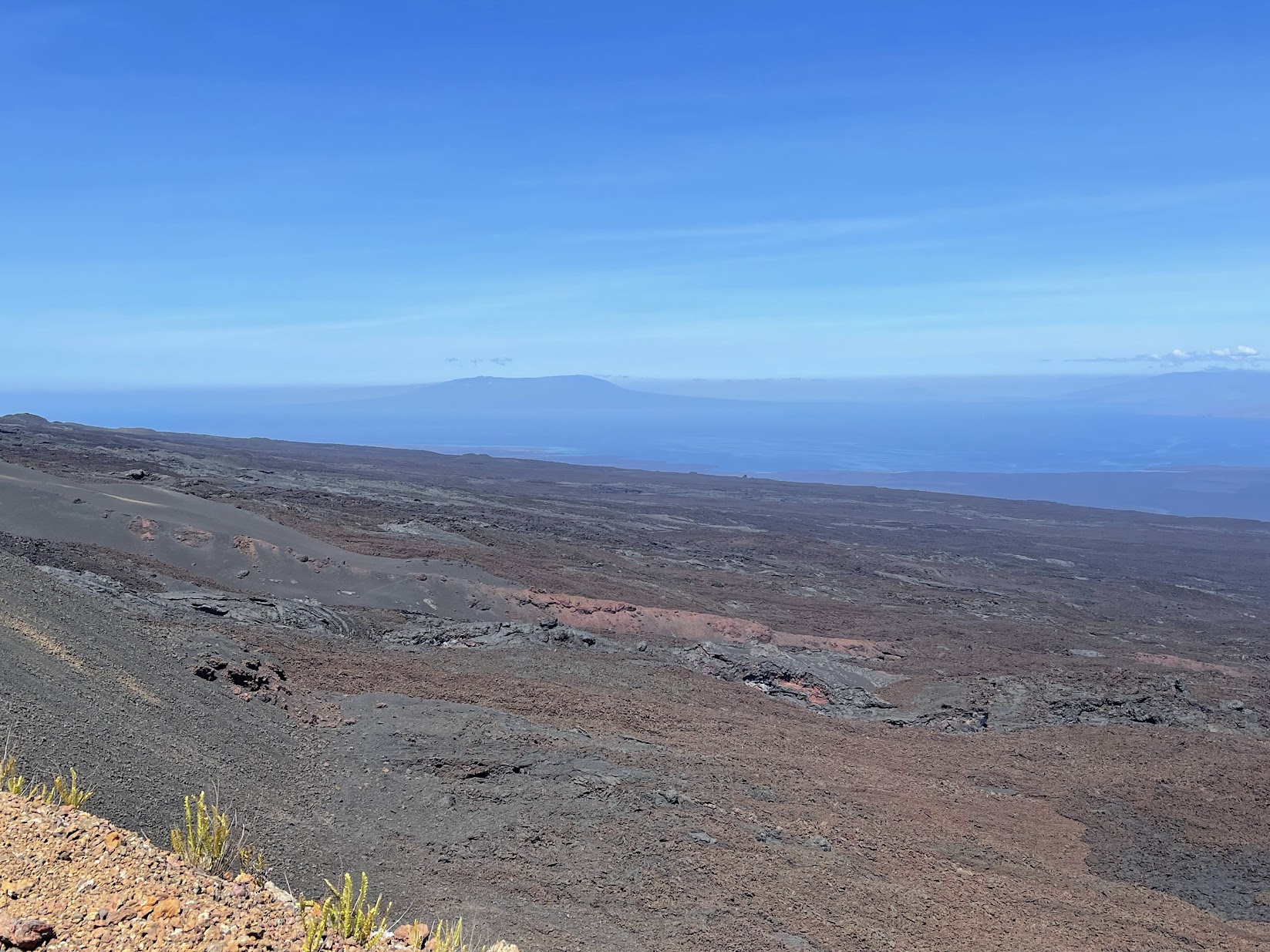 After the hike, we came back to our hotel and got lunch. Around 4, another guy picked us up and took us to Concha de Perla, a natural pool in a small mangrove forest, popular for snorkeling, about a 10 min drive from our hotel and very close to the harbour. I saw several groups of ray and a sea turtle swimming! I was quite excited to see the sea turtle, because I had failed to see one during the snorkeling near Santiago island, when nearly everyone else in the group did. We also drove to Flamingo bay, a local hangout for pink Flamingos.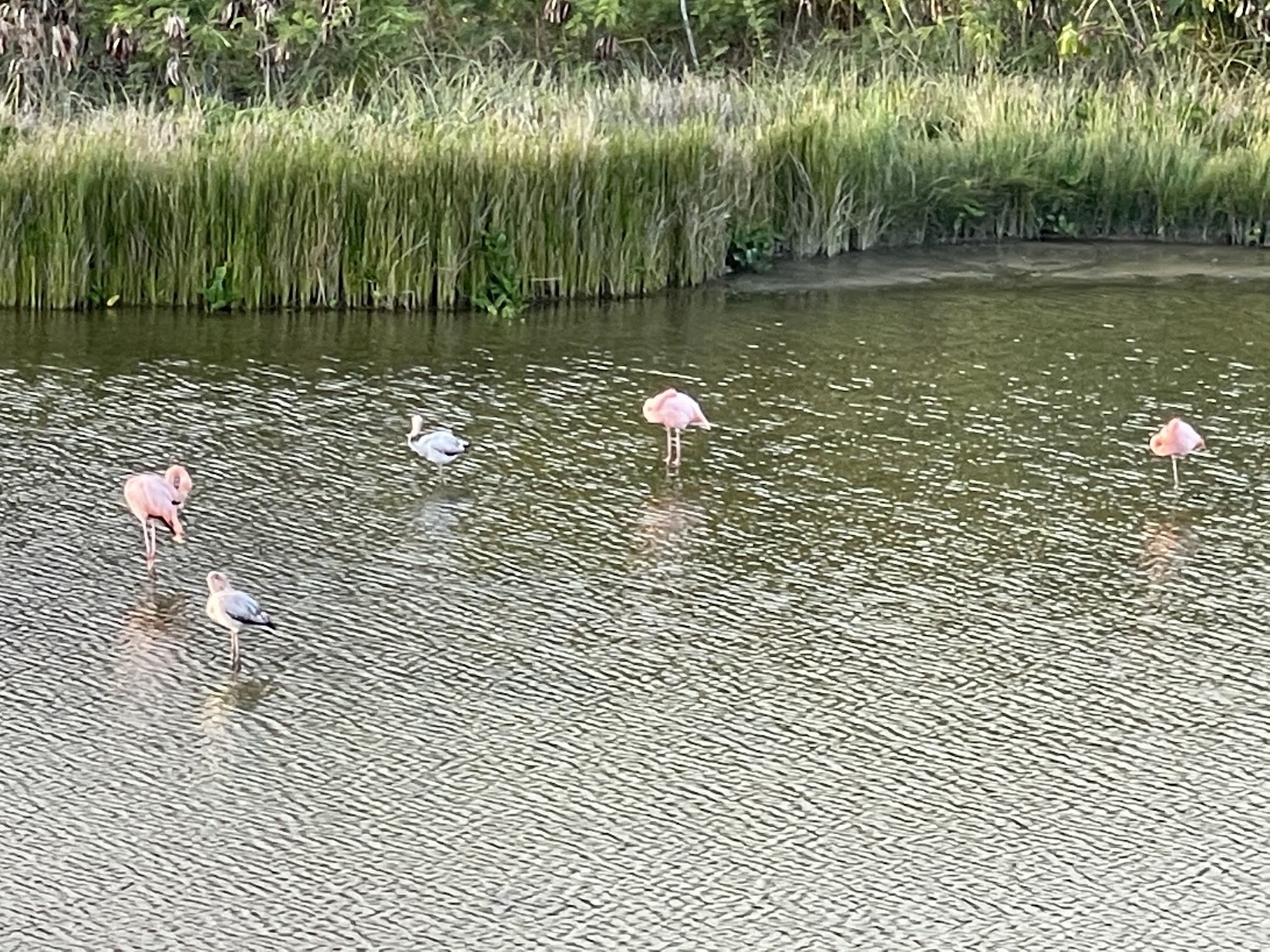 For dinner, we went to Iguana Crossing again. The ocean views from the window were gorgeous!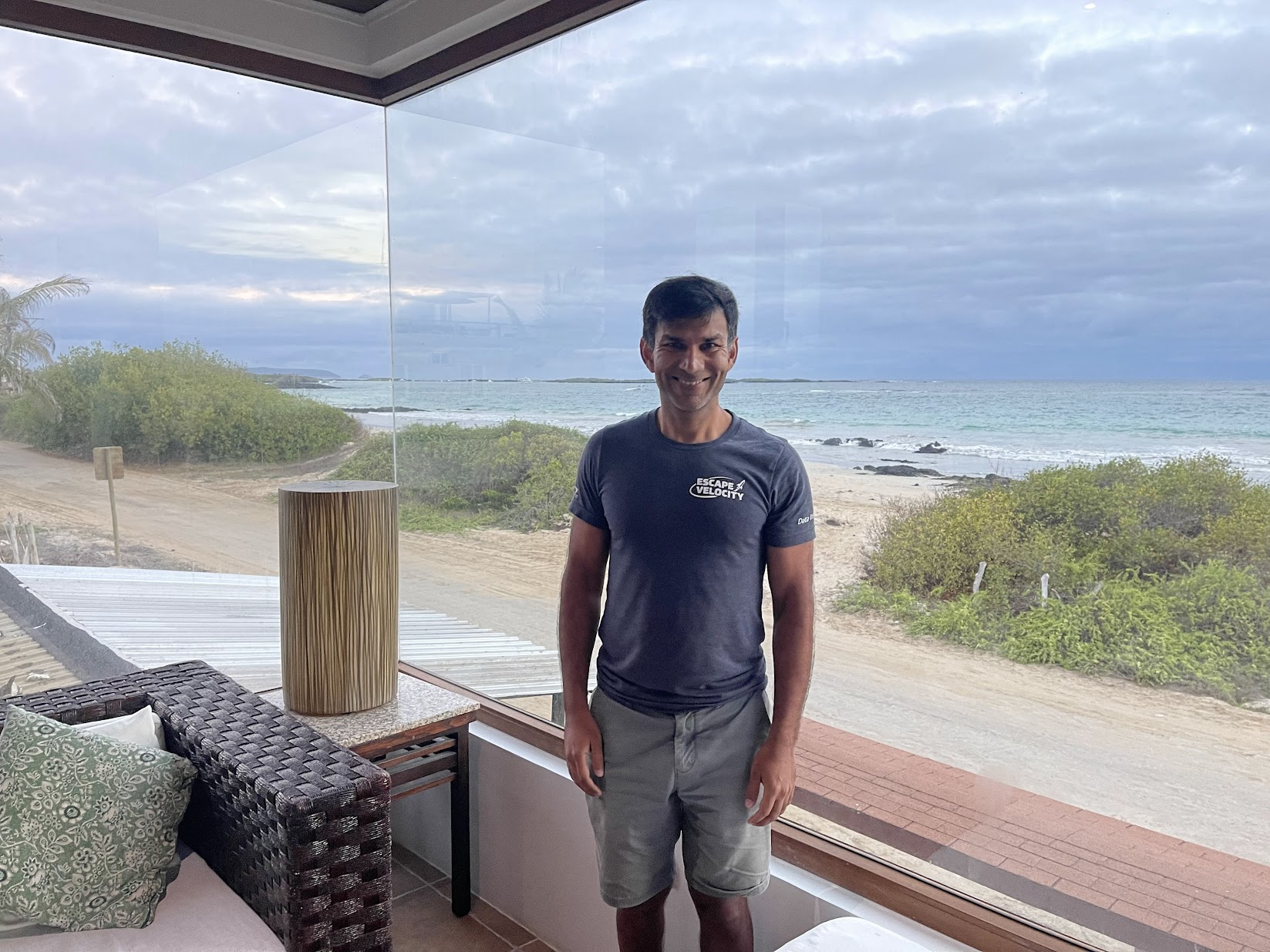 After dinner, we hung out at a local bar to talk to some locals. We met several young people from Argentina and Chile who live and work on the Galapagos islands.