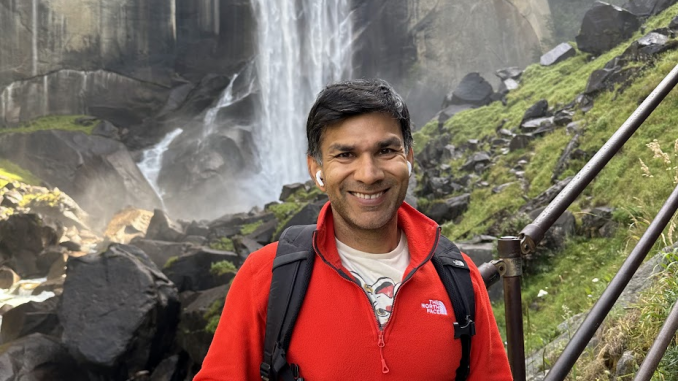 In this post, I'll describe my experience hiking the Mist trail, a popular and scenic trail in Yosemite. For background, I spent 2 days in the Yosemite valley during a trip to CA. I saw the Redwood trees in Mariposa Grove the first day, as described in the previous post. On the second day, I got up around 7AM and drove about half hour to the park entrance. I paid the park fee, and drove another 45 minutes or so along scenic, winding roads to arrive at the parking lot for the Mist trail.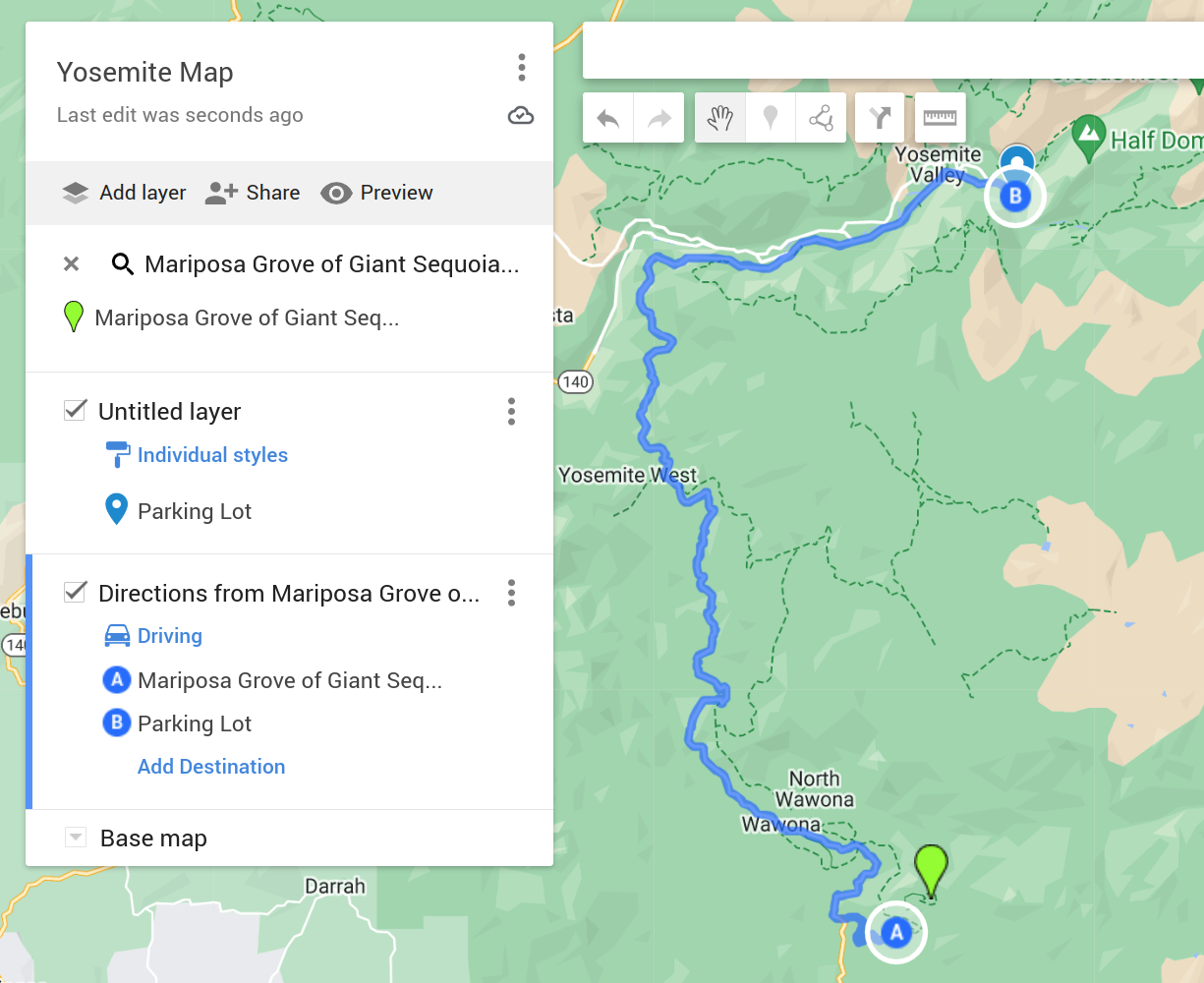 I arrived around 9AM and the parking lot was already quite full. However I was lucky enough to find a spot after driving around for 10-15 minutes. The trail head was about a mile away from the parking lot and easy to find because most people were headed that way. I arrived at the base of Vernal falls after about 45 minutes of easy hiking. To proceed to the top of Vernal Fall, I followed the Mist Trail 0.5 mile up a steep granite stairway of over 600 steps. The steps were a bit slippery due to spray from the waterfall. The stairway is also quite narrow in places, and one must single file most of the way. The views are quite spectacular!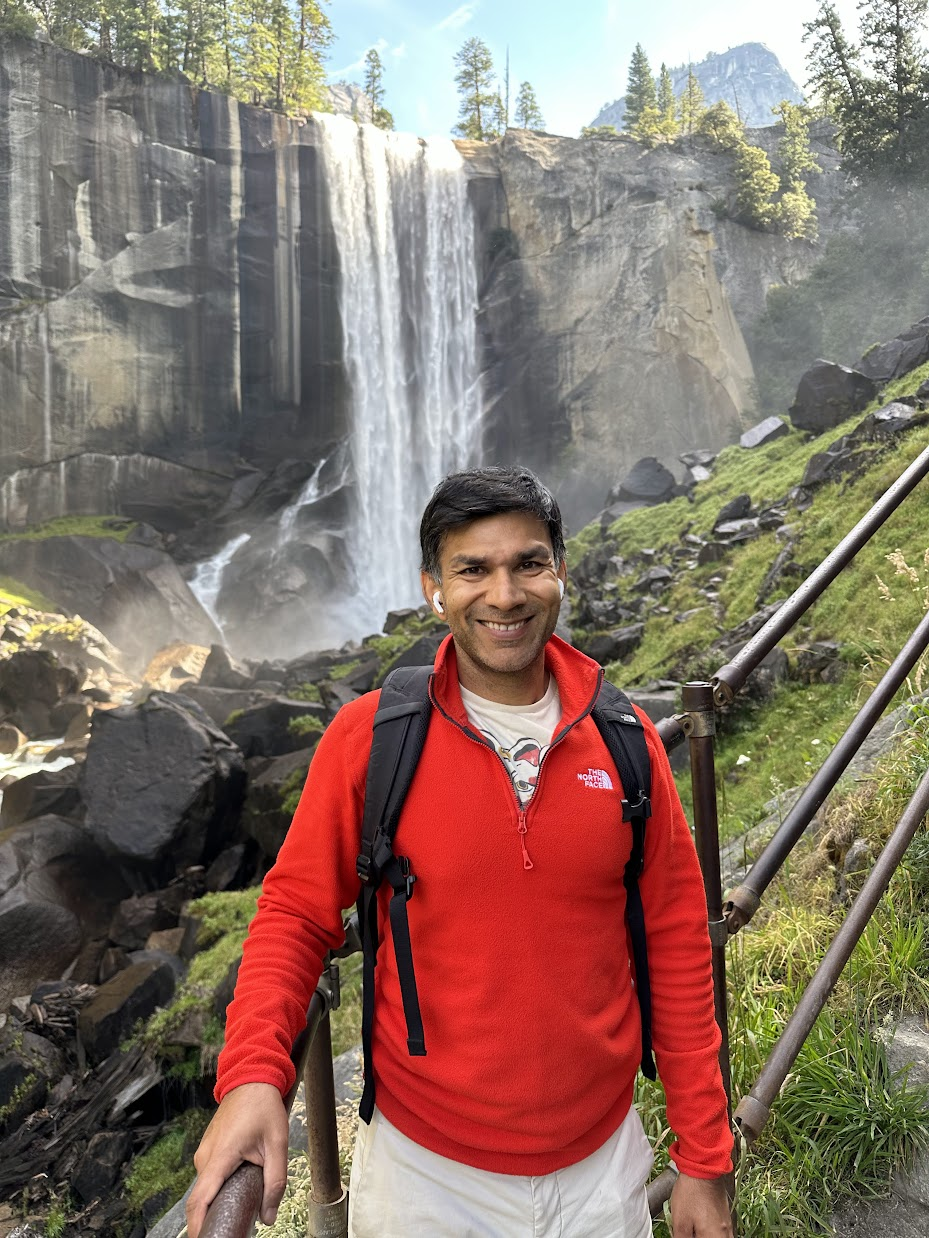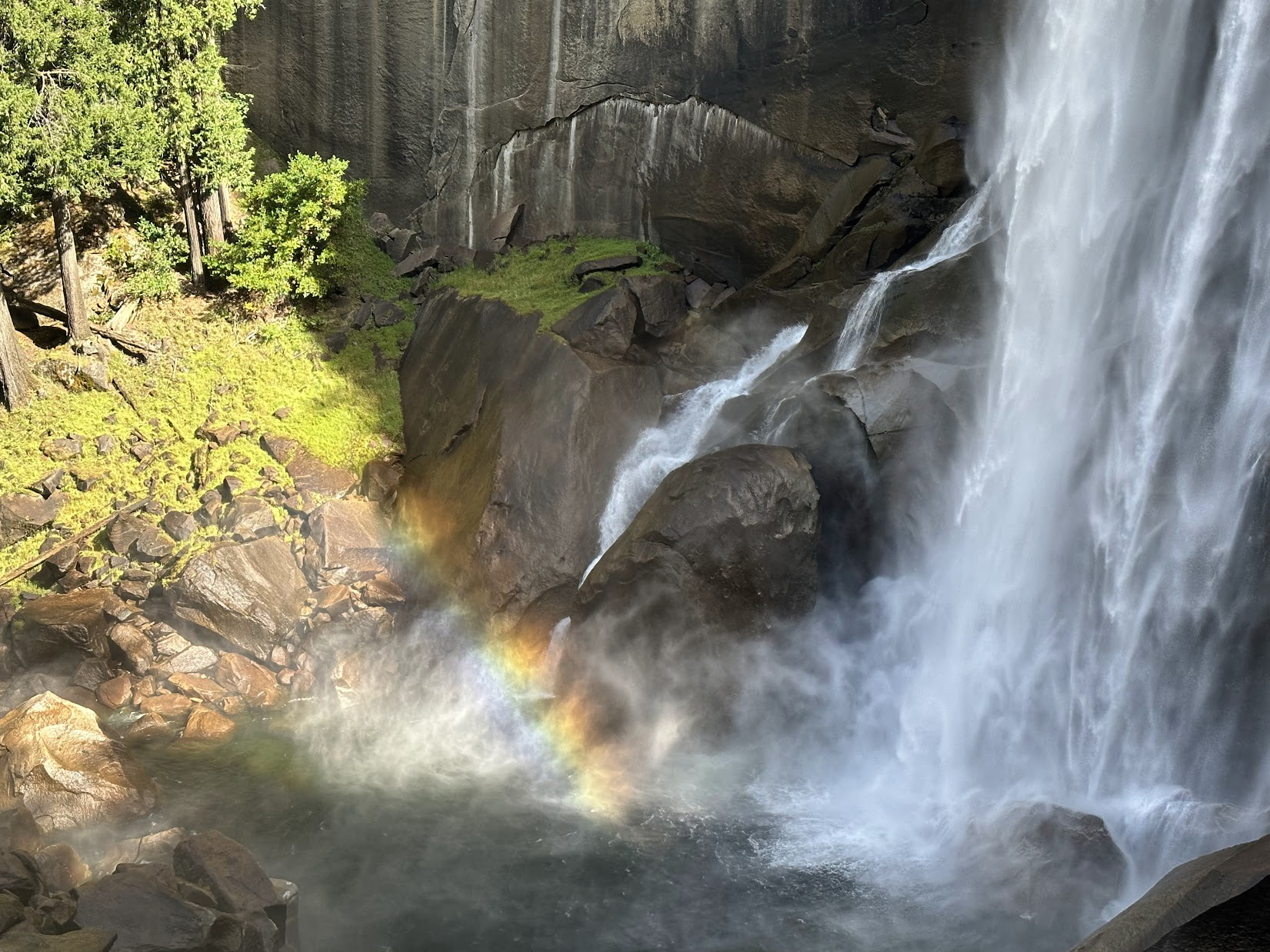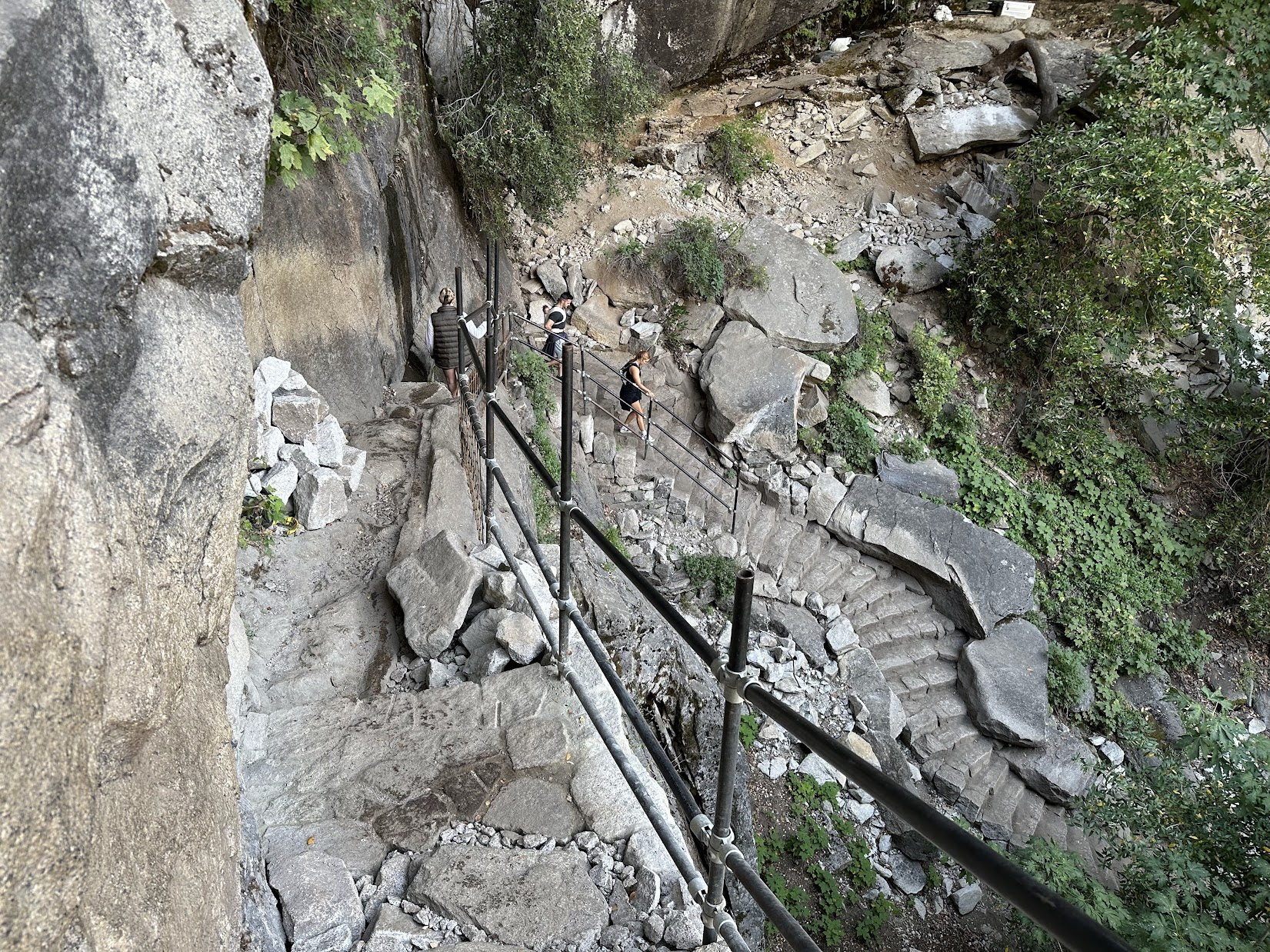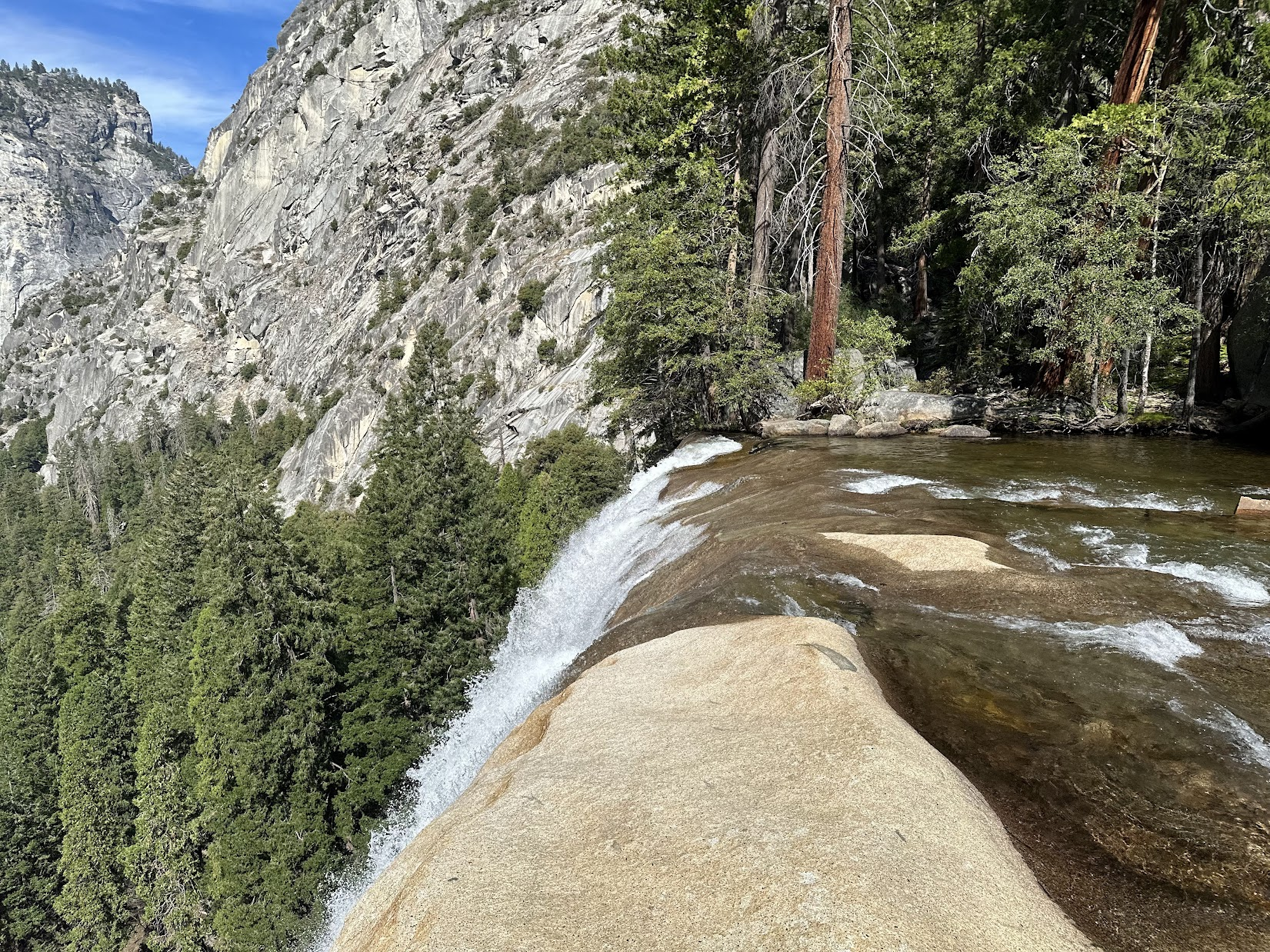 I continued along the Mist trail winding through beautiful woods of black Oak, Pine and Fir trees for about 1.3 miles to Nevada Falls.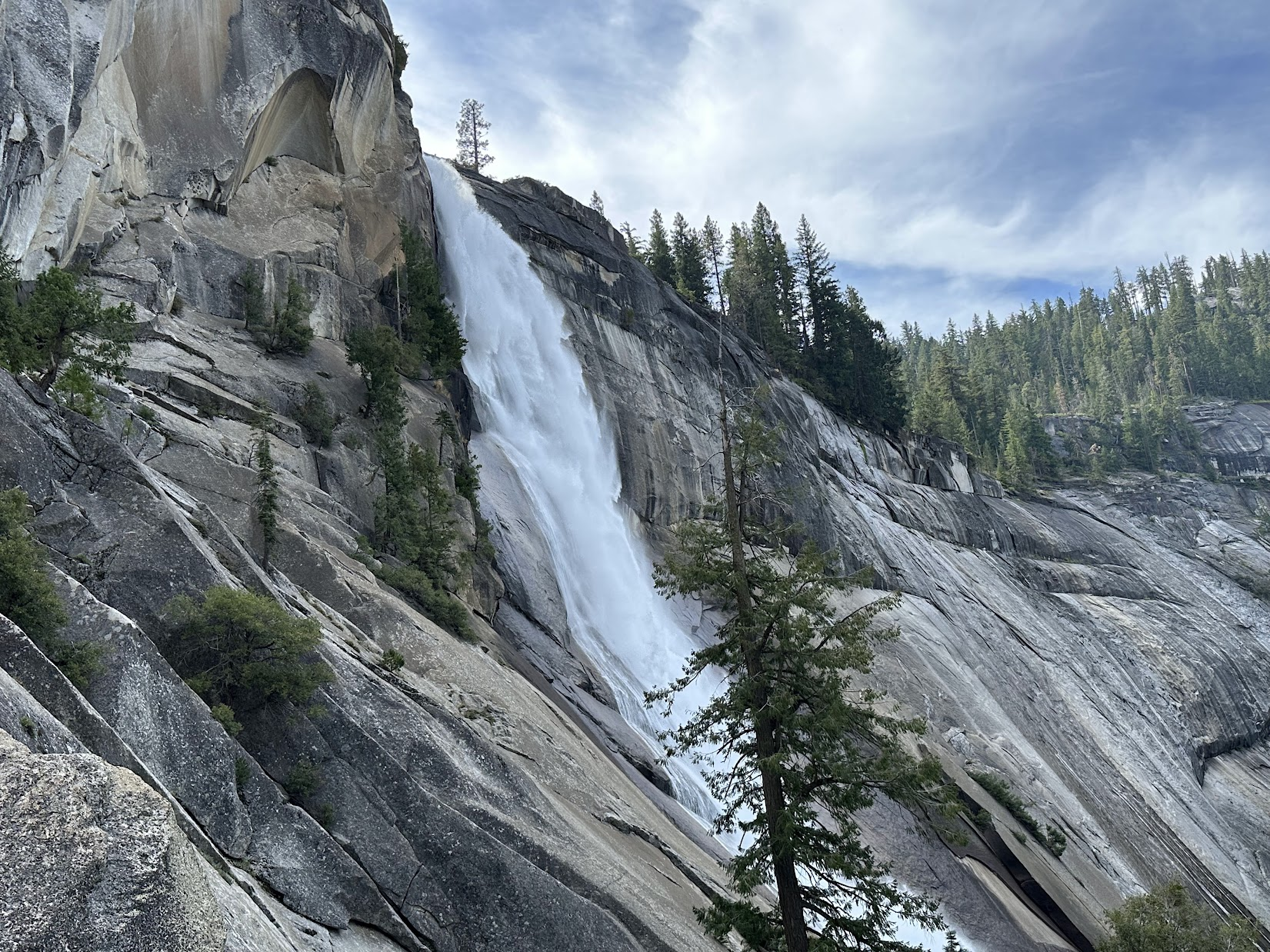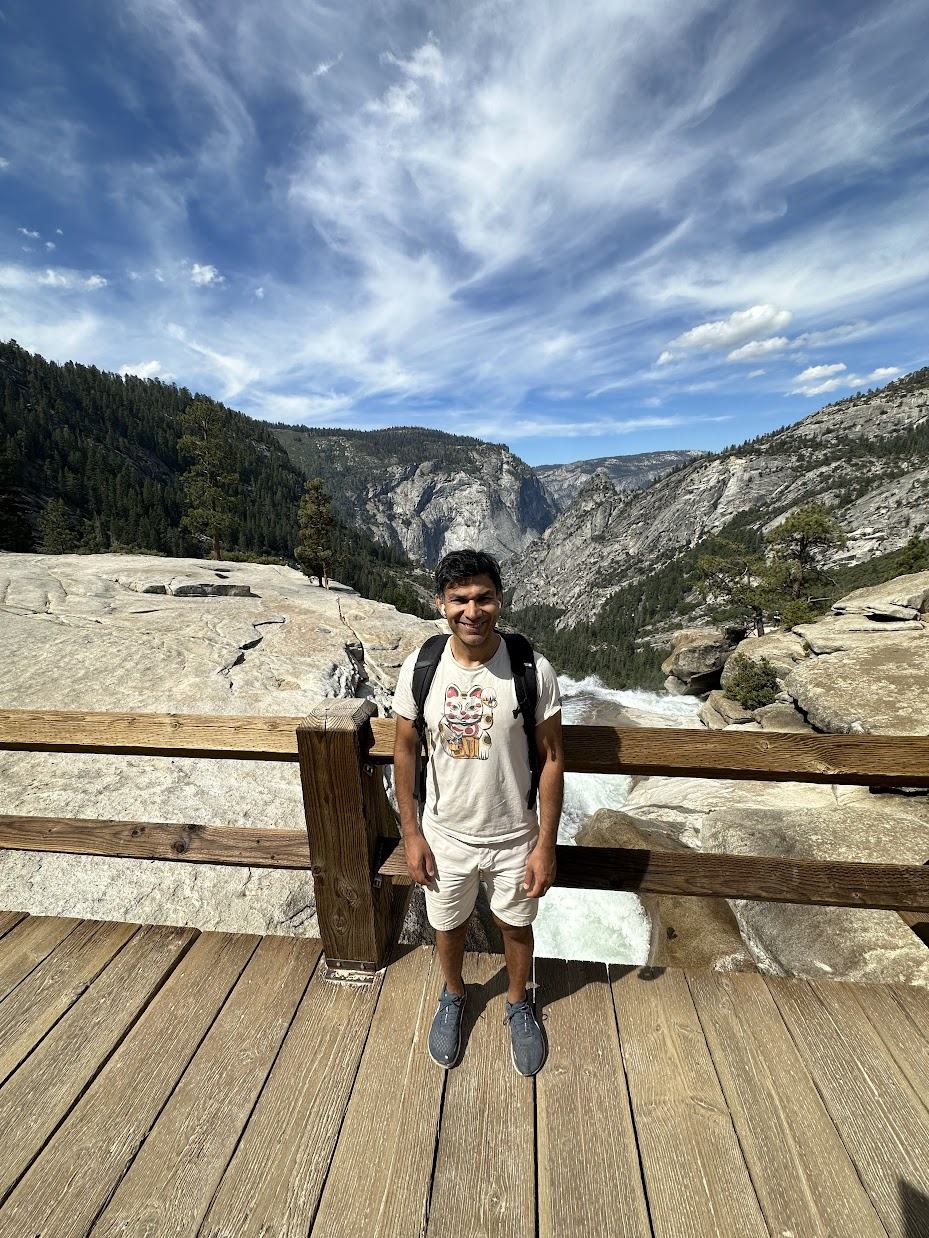 I ate a quick lunch at the top of Nevada falls and then followed the John Muir trail on the way down, making a nice loop.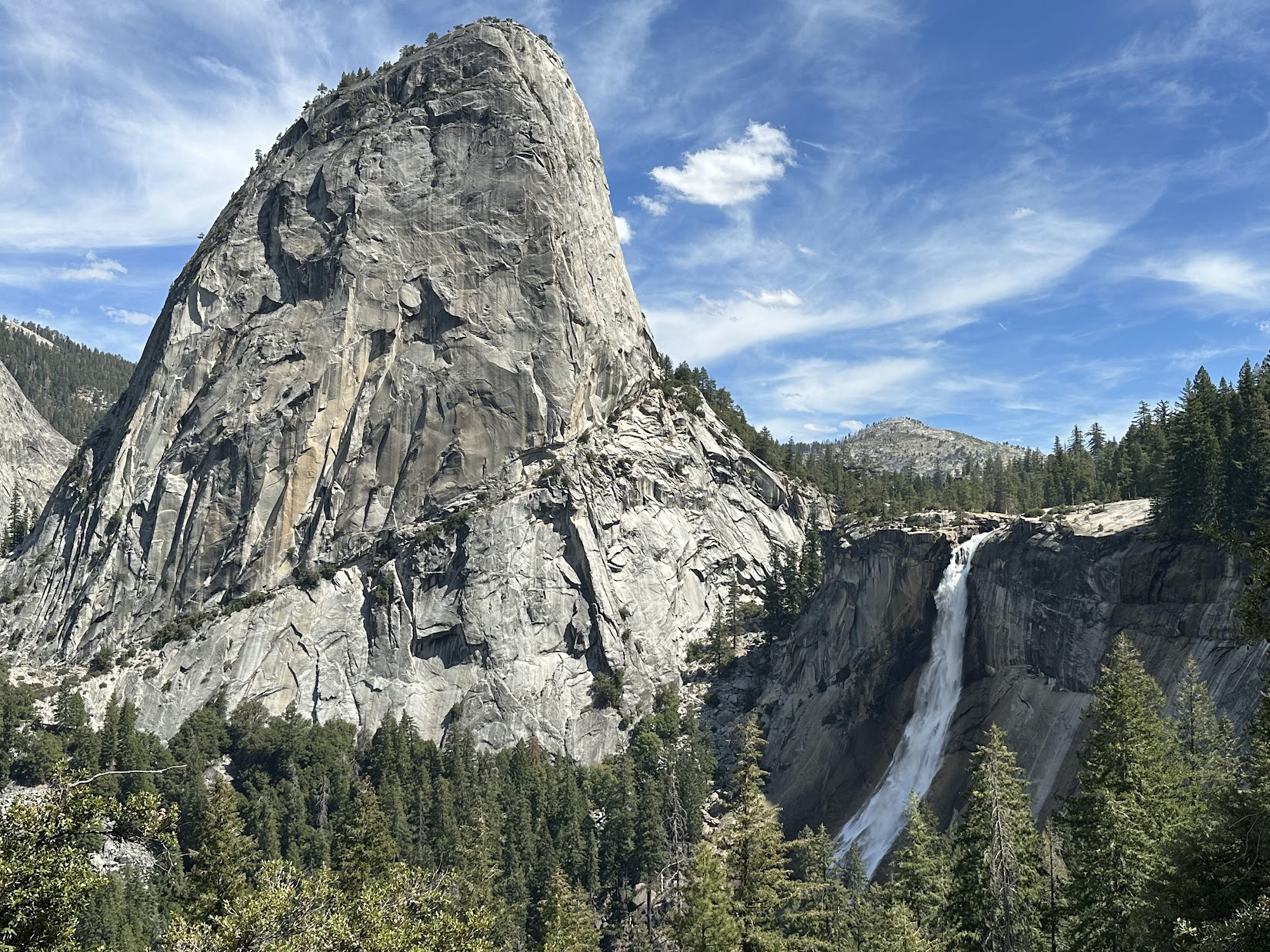 I binged on one of my favorite podcasts–Empire by British historians William Dalrymple and Anita Anand along the way and learnt how the Vikings traded with countries as far away as India, and the story of Lawrence of Arabia. It felt great to receive visual, aural and mental stimulation along with moderate and continuous physical exercise!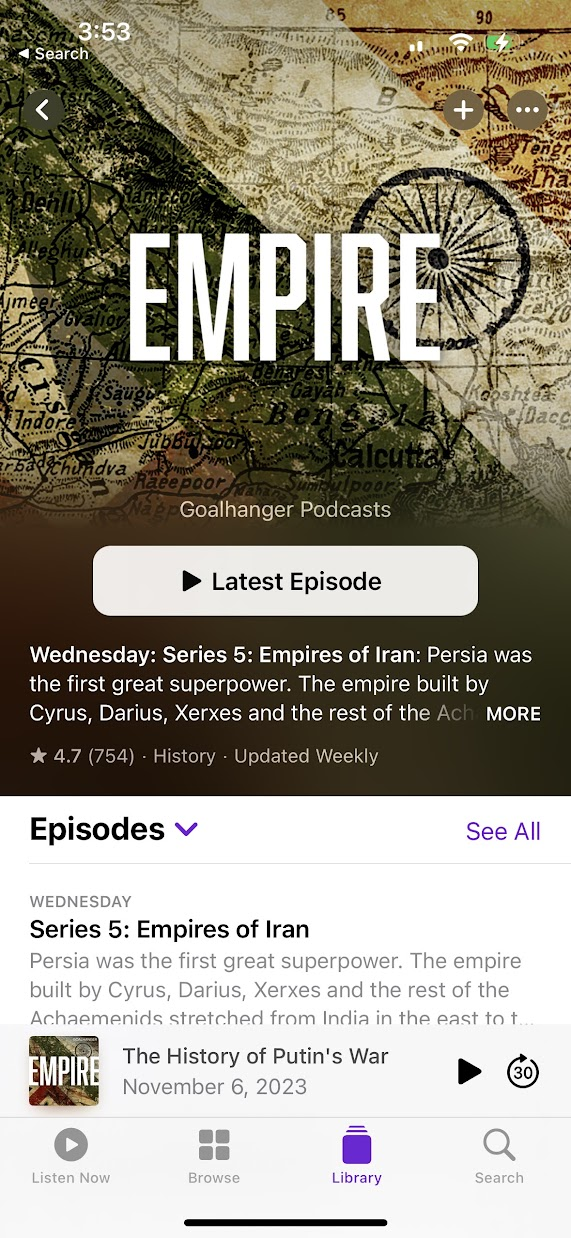 Overall, I did about 7.5 miles in ~3 hrs.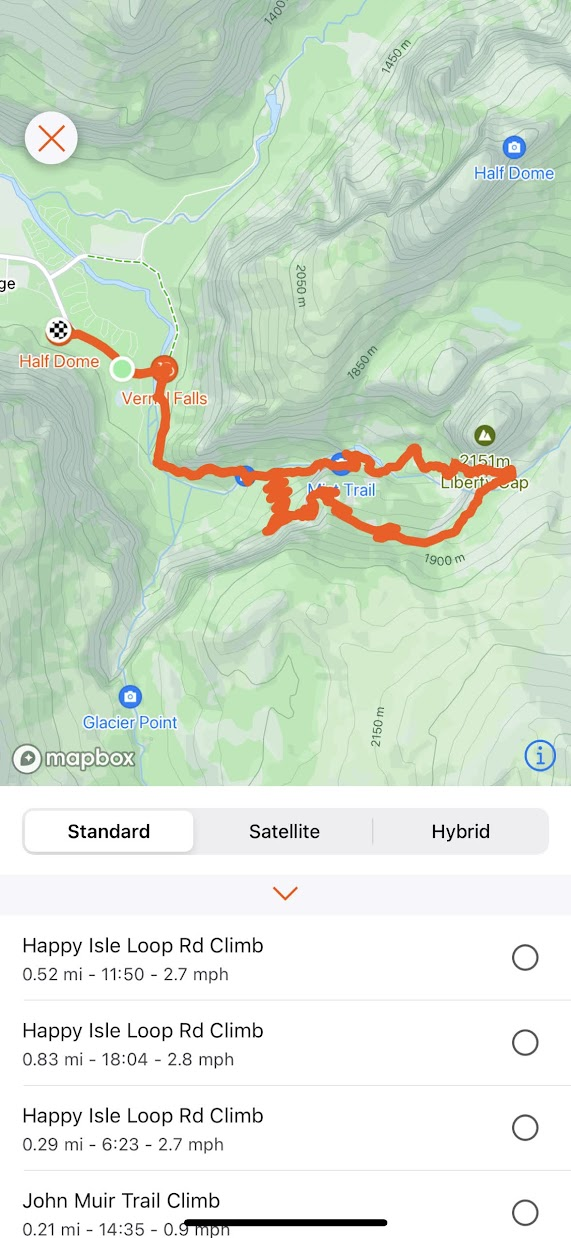 On the way to the car, I walked by a campground of these wood cabins. Would be nice to spend a weekend in Yosemite and stay in one of these!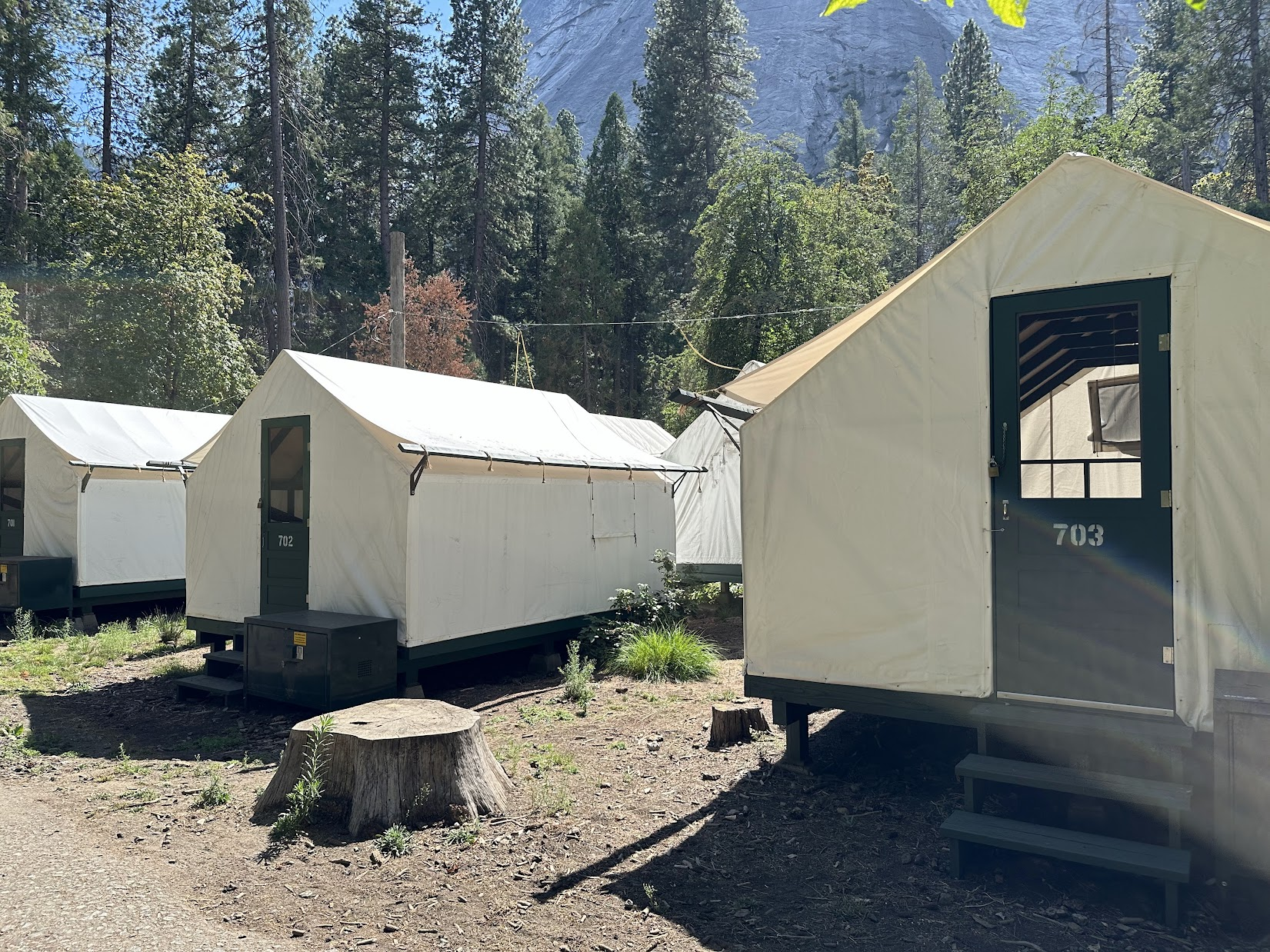 On the way out of the park, I stopped by to take a picture of this amazing waterfall, called a hanging valley waterfall.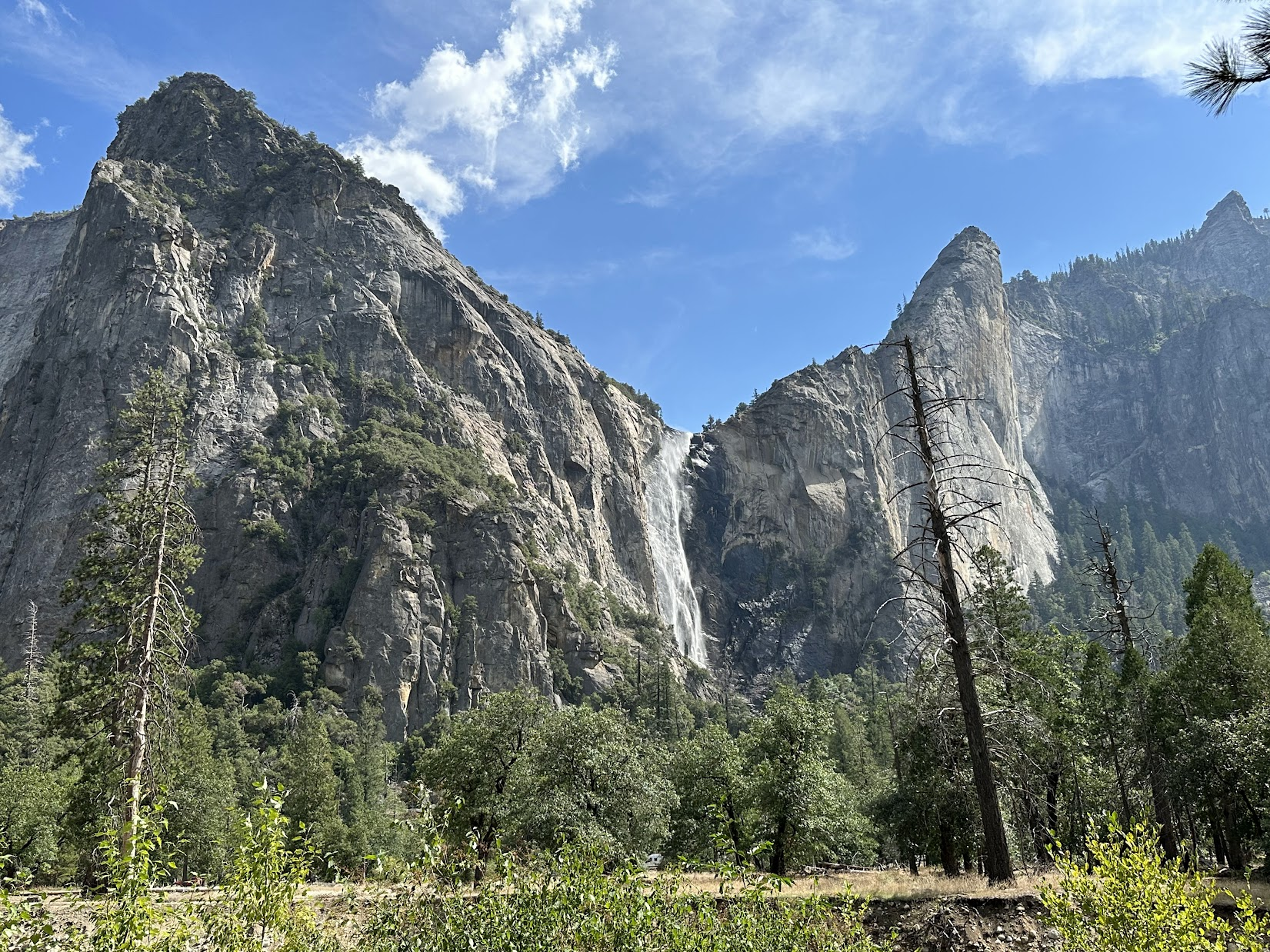 A sign nearby explained how such features are formed. The Yosemite valley was once covered in glaciers. As the glaciers receded, they eroded some valleys more than others deepening those valleys. After the glaciers were gone, many rivers and creeks were left hanging high above the valley floor, creating these spectacular waterfalls.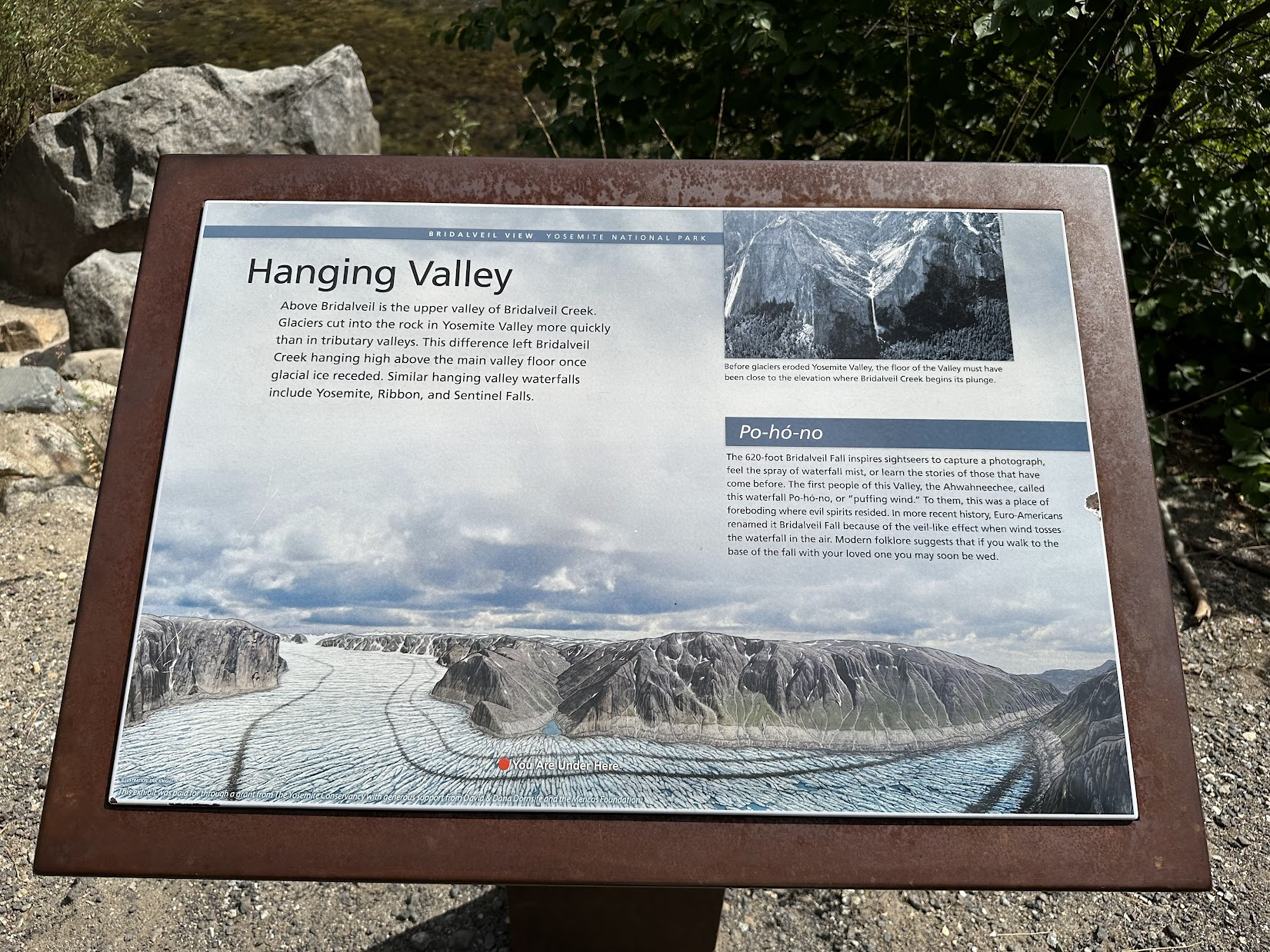 I had an amazing time in Yosemite. I obviously saw only a very small portion of it on this trip. Would love to visit Yosemite again and do more hiking next time I'm in CA!