Update: I'm no longer providing drone related services. I'm currently using this website for maintaining my blogs. 
We provide photogrammetry based aerial scanning services that enable you to obtain detailed, accurate point clouds and textured meshes for construction sites, buildings and terrain.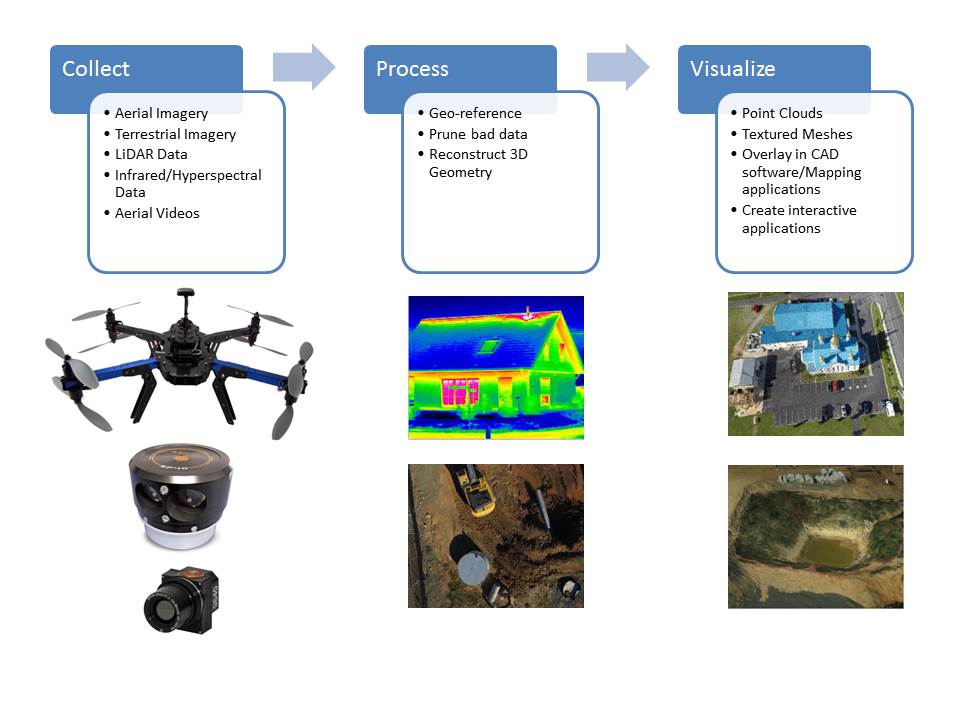 Our point clouds and meshes are geo-referenced and highly accurate and can be easily combined with data obtained from terrestrial laser scanners to obtain a comprehensive, as-built representation of buildings and construction sites. Using a few ground control points, our point clouds can be transformed to your coordinate system enabling you to combine both point clouds in your point cloud processing software.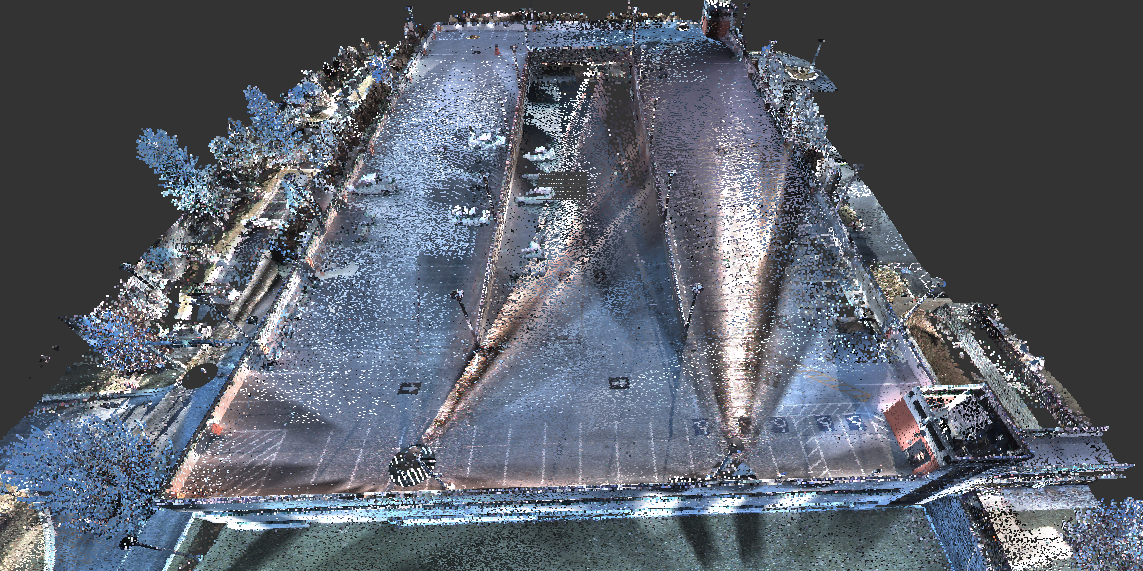 As can be seen, the photogrammetry generated point cloud not only aligns with the laser scanned point cloud but also provides it richer color information, making it easier to identify terrain features.
Using an image capture device of the appropriate pixel resolution, measurement accuracy of < 2cm can be consistently achieved.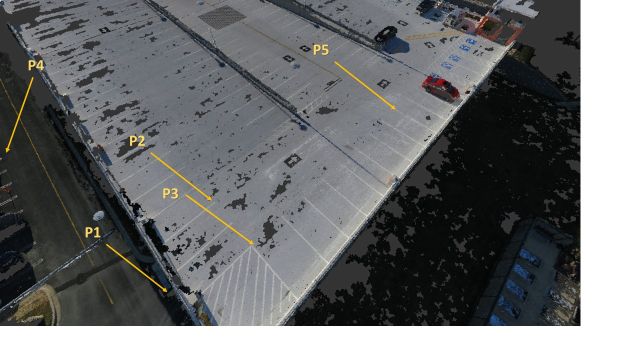 Coordinates (feet): Laser Scan
Coordinates (feet): Photogrammetry
Points
Northing
Easting
Elevation
Northing
Easting
Elevation
P1
50067.21
50945.84
78.98
50067.32
50934.93
79.01
P2
50063.05
50904.25
99.14
50063.14
50904.37
99.18
P3
50080.99
50903.65
99.23
50081.12
50903.73
99.24
P4
49968.45
50963.33
81.54
49968.35
50963.22
81.61
P5
50079.85
50829.10
98.78
50079.92
50829.05
98.70
Our solutions are particularly effective for conducting geological surveys of large and/or hard to reach areas. Our fleet of drones can easily survey large areas in a cost effective manner to create elevation maps and geotiffs that can be overlaid on top of Google maps. Some examples can be seen here
The textured meshes can be used to create breathtaking virtual walk-arounds of buildings, architectural and historical sites, golf course, parks etc.
In addition to point clouds and textured meshes, we can also provide high resolution pictures and videos in a variety of formats.
We have a section 333 exemption from the FAA to use UAS for commercial purposes and have a team of UAS pilots specially trained in land surveys by flying automated missions and other UAS survey techniques.
If you'd like to learn more or schedule a survey, please contact us! We look forward to hearing from you.